Become A Member!
Our next meeting is...
Tuesday, June 4th, 2013 at 7PM
(Meetings are usually held the first Tuesday of the month)
At the David W. Crohan
Community Center,
655 Flanders Road (Rt.24),
Flanders, NY._______________
Upcoming Events in 2013...
First Annual Duck Race!
Saturday, August 24th
(Rain Date August 25th)
12 Noon
At The
Flanders Men's Club
$5.00 per entry
Prizes for 1st, 2nd, & 3rd Place Ducks!
For info, please call Ms. Fran
631-727-5342
In case of rain... Please tune to WLNG 92.1FM for event cancellations and raindate announcements. Available Worldwide www.wlng.com CLICK HERE
____________________________
Long Island Duck Farming Museum Coming Soon!
Lisa A. Dabrowski, Museum Co-Curator
A Museum Is In The Works...
Since the early part of 2009, Friends of The Big Duck
has been collecting items related to
Long Island duck farming, to be included in
a future museum, to be located at Big Duck Ranch.
If you have any items that you'd like to donate,
please contact
Lisa A. Dabrowski, Museum Co-Curator,
at writelisa@ladproductions.com
Thank You!
_______________________________
Picking up the incubator for the museum...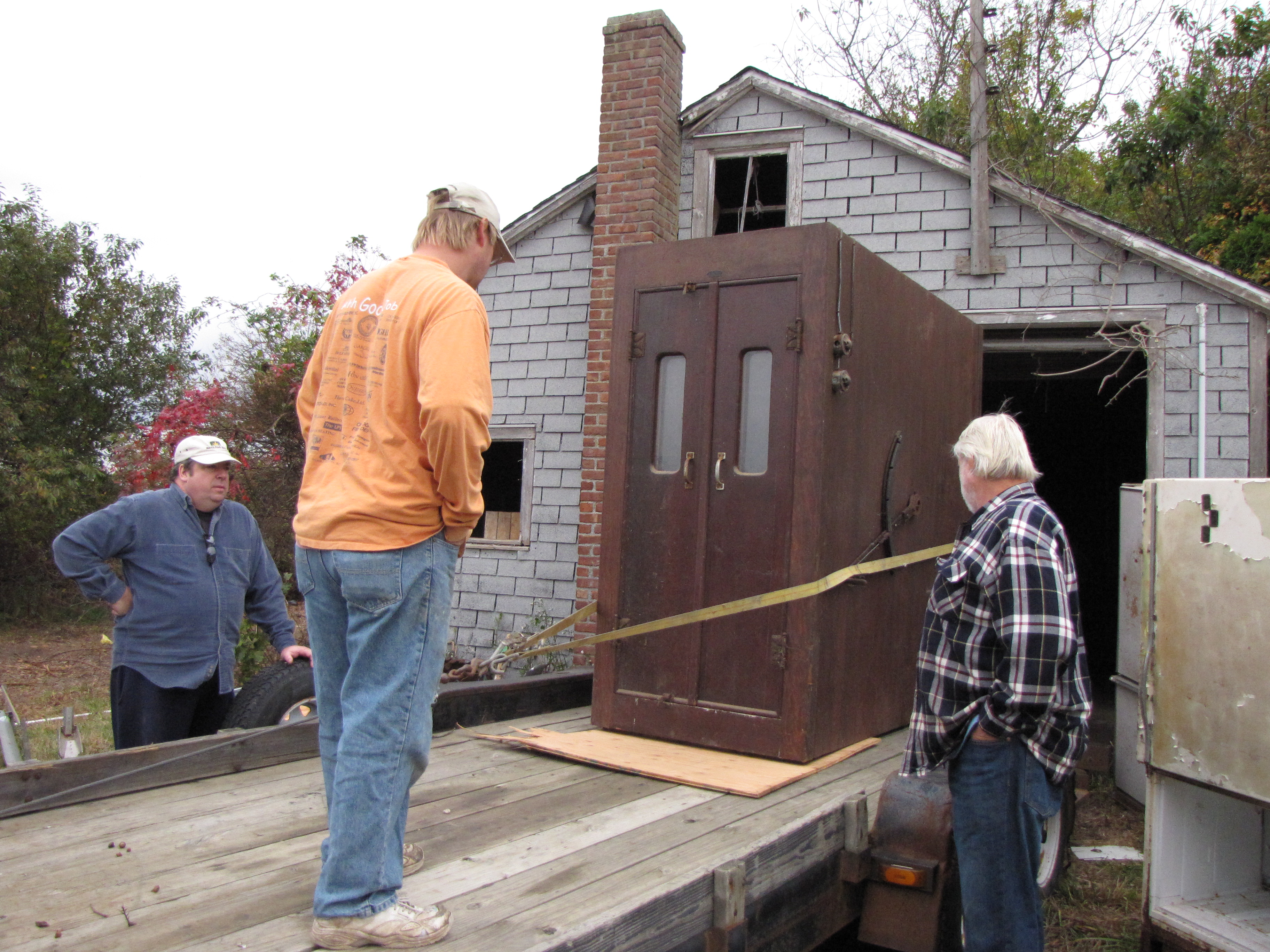 October 2009 - Photo by Lisa A. Dabrowski